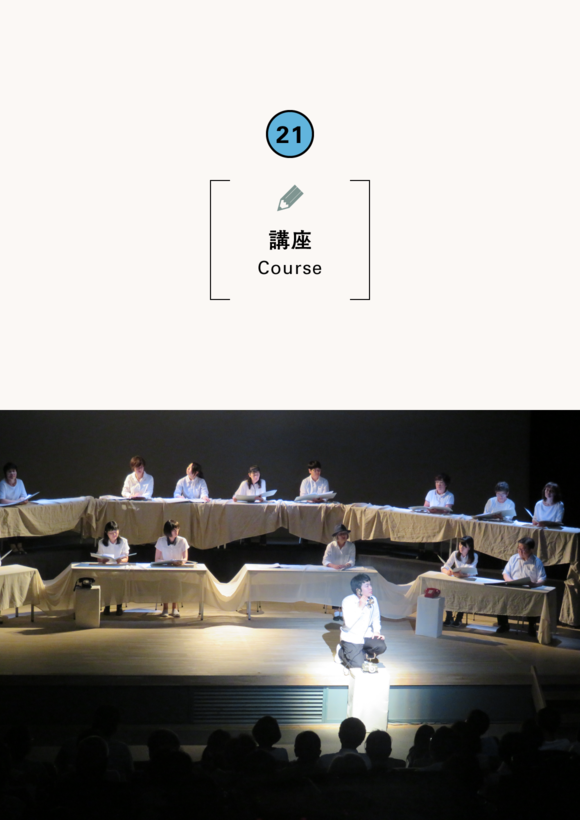 Toyooka Art Season 2017
2017.09.20→242017.08.30
Toyooka Creative Community Plaza
Art School 2017
Takuya Senda, Nobuyuki Tanaka, Akame Fujita, Yukiko Yoshimoto
During the first half, there will be a one-day program to learn about the basics of theater techniques and about the process of creating a piece of work using bodies, sounds, light and the surrounding space. People working at cultural facilities and people whose job is related to culture are highly welcomed. Regular auditors are also invited. During the second half, a lecture on reading and expression led by a stage director is scheduled. Based on the script used for that lecture, learn about lighting, sound and staging techniques from experts in each field. The final outcome will be shown on the last day as a presentation.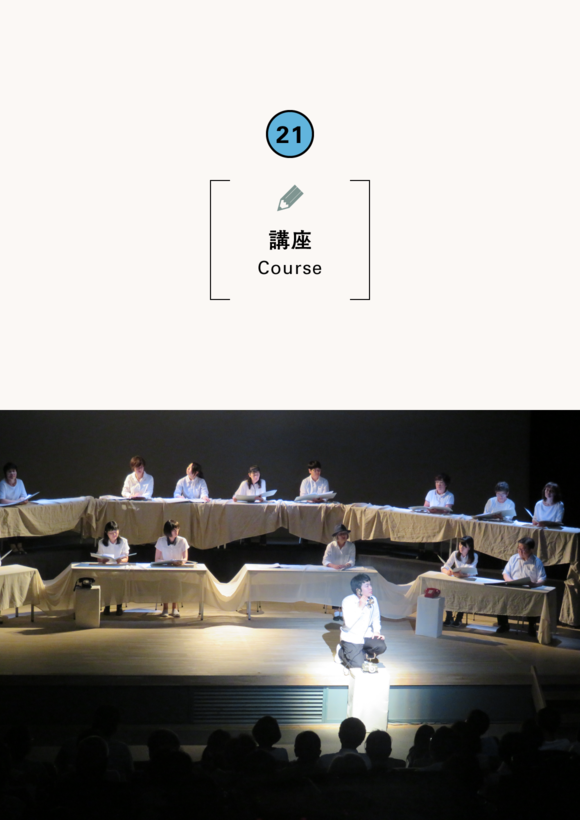 WHEN
First half: 8.30 Wed. 9:00~17:00
Second half: 9.20 Wed. ~9.24 Sun.
WHERE
First half:Toyooka Citizens'Hall
20-34 Tachino-cho,Toyooka City, Hyogo
Second half: Toyooka Creative Community Plaza
Aity 7F, 4-5 Otemachi, Toyooka City, Hyogo
WHO
◆Lecturers
Lecture on reading and expression: Takuya Senda (Director, actor)
Lecture on staging: Nobuyuki Tanaka
Lecture on stage sound: Akame Fujita
Lecture on stage lighting: Yukiko Yoshimoto