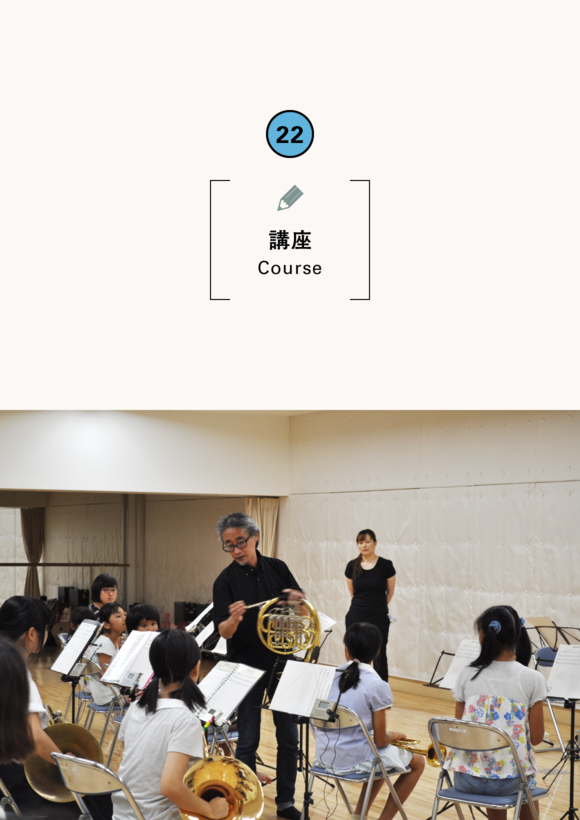 Toyooka Art Season 2017
2017.04.23,05.14,06.04,08.12,27,09.17,10.08
Toyooka Citizens' Hall
Music Lectures
Shinichi Minamide, Yurika, Yasunori Uegaki
Professional music players teaching chorus, the basics of playing brass and percussion instruments, and giving tips on how to enjoy them. No experience is required for these lessons that anyone, from children to adults, can join.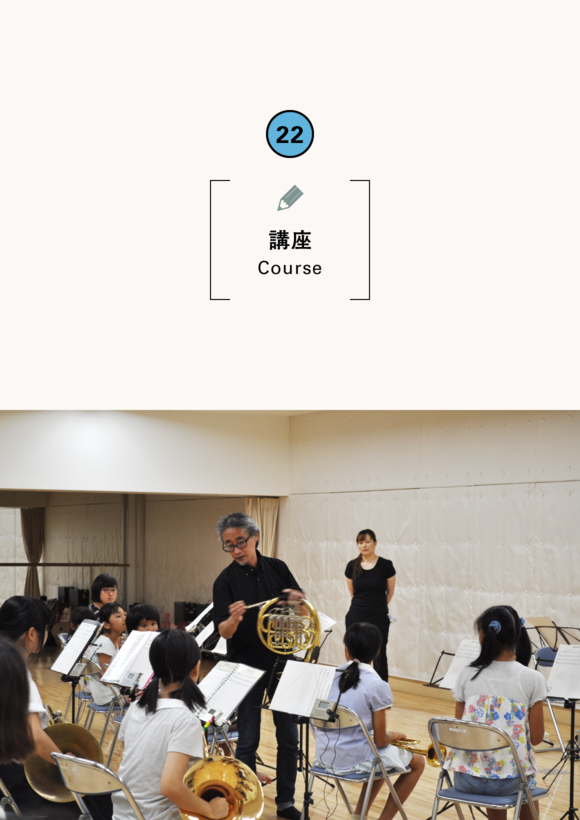 WHEN
The first Half: 4.23 Sun., 5.14 Sun., 6.4 Sun., 8.12 Sat., 8.27 Sun., 9.17 Sun., 10.8 Sun.
Public rehearsal performance : 2018.3.25 Sun.
WHERE
Toyooka Citizens'Hall
20-34 Tachino-cho,Toyooka City, Hyogo
WHO
◆Lecturers
Shinichi Minamide (percussion)
Yurika (chorus)
Yasunori Uegaki (brass)