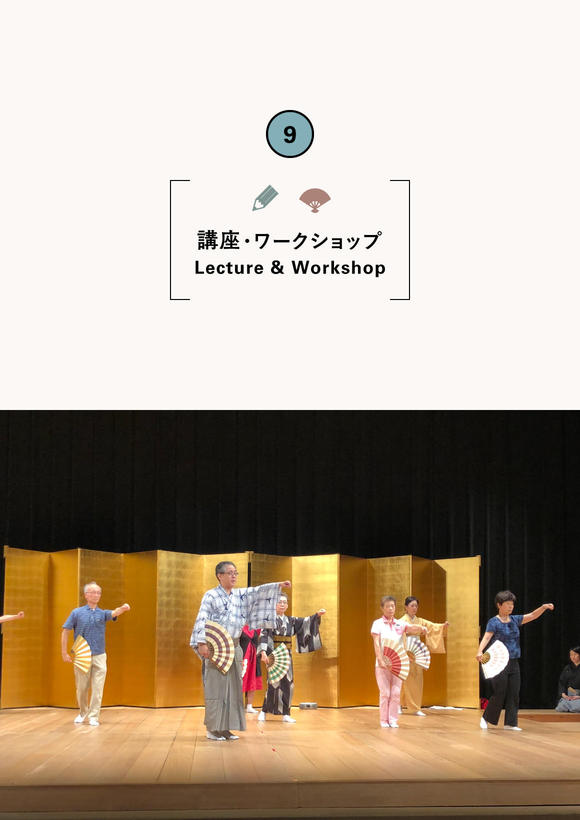 Toyooka Art Season 2019
2019.08.01,08,22,30,09.05,06,07
Toyooka Citizens' Hall
Trial "Shimai" class (a short dance act of Noh Theater)
Professional Noh master Yoshimasa Kanze will teach the "Shimai", a dancing performance done without wearing masks or costumes. Applicants must be at least in the 1st grade of elementary school and must have parents willing to bring them and pick them up after class. They also have to attend the trial class 7 times in total (including the final results presentation).
Child Course 17:00-18:00,
Adult Course 19:00-20:00
Performance 9.7 Sat. 11:00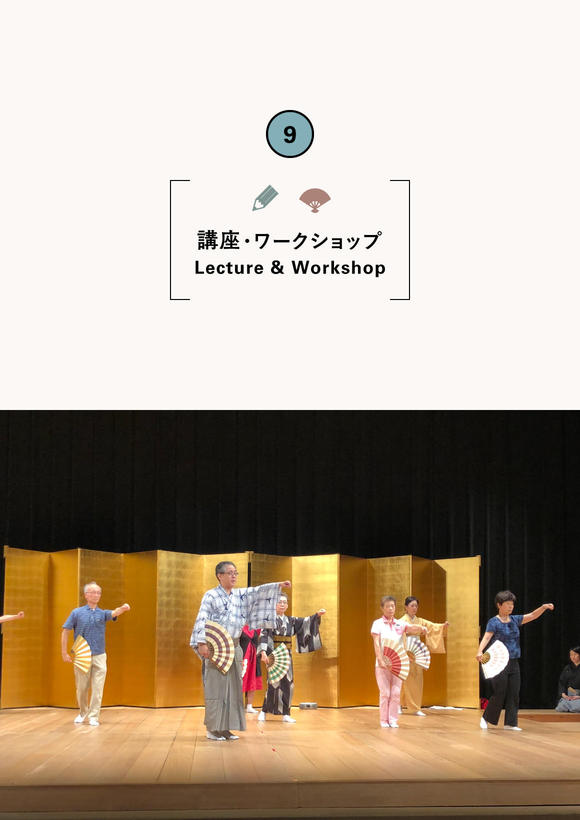 WHEN
8.1 Thu., 8.8 Thu., 8.22 Thu., 8.30 Fri., 9.5 Thu., 9.6 Fri.
WHERE
Toyooka Citizens' Hall
20-34 Tachinocho,Toyooka City